Blue Water Prairie Landscape and Design is a company that values hard work and teamwork. Led by Mat Hanson, the team is made up of individuals who work well together to provide top-notch landscape and design services. With a focus on horticulture and landscaping, they take pride in their ability to create beautiful outdoor spaces.
The team includes individuals who have backgrounds in farming and agriculture, bringing a unique perspective to the work they do. During the summer, the company also provides opportunities for college and high school students to gain valuable work experience. 
Okoboji is a unique area, specifically being surrounded by blue water and prairie, because of this uniqueness, we want to enhance every client's space, while incorporating functionality and style and the BWP team always achieves that.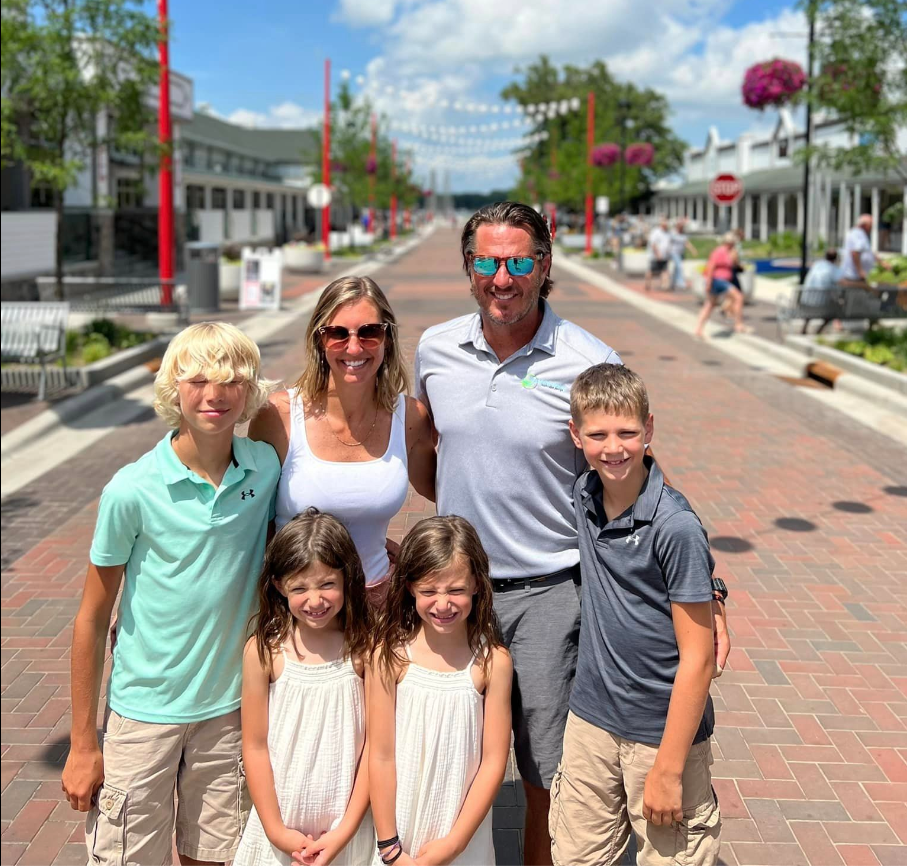 Owner, Lead Designer, Sales
Landscape Design and Landscape Construction Degree, Iowa State University
National Concrete and Masonry Association Certified
Mat is from Terril, IA and has been in the landscape field since 1995. After graduating from Iowa State University in 2000 he moved to Dallas, TX where he worked as a landscape designer. He then moved back to Iowa and started his first landscape business with partners in 2002. After a few years, he separated from his partners and with his wife Leslie created Blue Water Prairie Landscape Design in 2007. While operating BWP, Mat also taught landscape classes for a few years at Iowa Lakes Community College. The company was operated off Mat's family farm until they built their dream landscape center in West Okoboji in 2019. Mat's years of experience and his theory of creating out of the box, one of kind landscapes individualized per client, has pushed BWP to the front line of custom landscape contractors. His desire to run BWP as a family has created an employee first atmosphere that dedicates their unique personalized talents to all clients BWP does work for.
Degree in Landscape Construction Hawkeye Community College
Cody joined BWP from his home town of Webster City, Iowa in 2015. He is the most tenured member of the BWP team. Cody oversees all projects and manages crew foreman. His landscape construction knowledge and eye for the detail makes him a perfect fit for being second in command of all operations that go on at BWP. His input and hard work in the field has been crucial in the success of BWP. Cody's ability to manage people while communicating proper landscape technique in a way new workers understand, creates a perfect "learning while working" environment.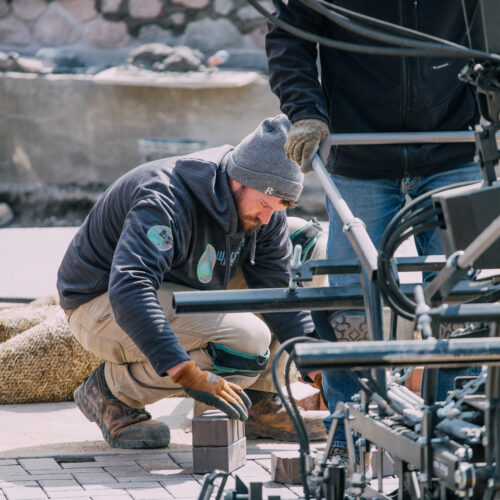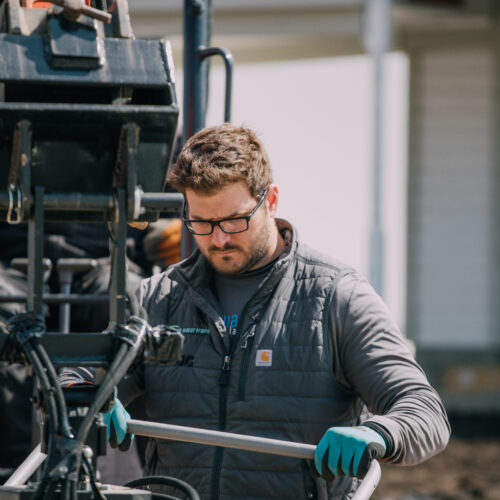 Business Manager, Marketing Director, Project Assistant
Degree in Business, University of Iowa
Logan is from Fort Dodge, IA. Logans background in business management and marketing makes him an extremely important piece to the BWP family.  Logan oversees all business and marketing operations. He inputs and analyzes data to provide information on the business health of BWP.  The combination of being extremely techy and a mind for marketing, he is a great asset to BWP.  He also works in the field to continue to learn the trade and understand the data that is needed for tracking profitability of the company. 
Cody started with BWP as a summer job while in High School in his hometown of Graettinger, IA. Since graduating from High School, Cody has come on full time and assists project managers in all project operations. His interests and background in construction allows him to strive in the field while making important structural decisions on the fly while projects are underway.


Chase has an eye for design that benefits all projects he is involved in.  His interest in design has created a new offering in our design process of 3D renderings.  As this position evolves, Chase will oversee all 3D renderings while communicating with the design team, along with project managers, to be able to create these one of the kind renderings.  Chase also works in the field where he continues to learn the trade of landscaping and is key in making many on the job decisions.
Shop Manager, Delivery Director, Yard Manager
Matt is from Terril, IA and he has been around the trade of landscaping for years. His interest in the trade and his trucking background makes him an extremely important asset to the BWP family. He handles all the receiving and delivery operations while keeping the BWP brickyard in order. BWP also has a delivery service for other contractors that he manages. Matt's knowledge of hardscape materials and landscape processes, along with being extremely organized, keeps the BWP train on the tracks.

Free Landscape Design Estimate
Ready to take your outdoor living space to the next level? We'd love to meet with you about your vision